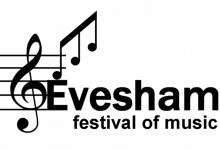 Young Musician of The Year
This bi-annual competition has two sections: Junior and Senior.
Contestants from the Preliminary Rounds in May will be reduced to 5 finalists from the Junior Section and 5 finalists from the Senior Section. Each of the finalists will have an opportunity to demonstrate their skills in front of an audience and 6 adjudicators at this showcase event.
Register to take part in The Evesham Young Musician of the Year competition
Wednesday 21 June 2017
St Peters Church 7.00pm
Tickets £8.00 (£4.00 under 16's)