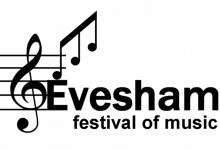 Evesham Festival of Music 2013
Saturday 22 June - Saturday 29 June

Chameleon Wind Quintet & Bengeworth School Choir
22 June, 2013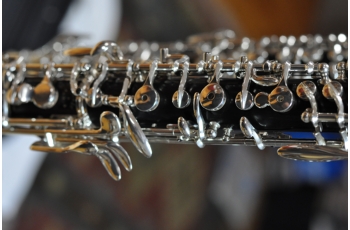 (Fringe Event) The Chameleon Wind Quartet featuring Bengeworth School Choir.
The Chameleon Wind Quintet comprising of Helen Foster -Flute, Simon Grew -Clarinet, Helen Green -Oboe, Claire Burnell -Horn and Richard Tattam -Bassoon will be entertaining us with a varied selection of easy listening music with introductions to each instrument within the quintet.
Harvington Handbell Ringers, U3A Choir & Vale Harmony
22 June, 2013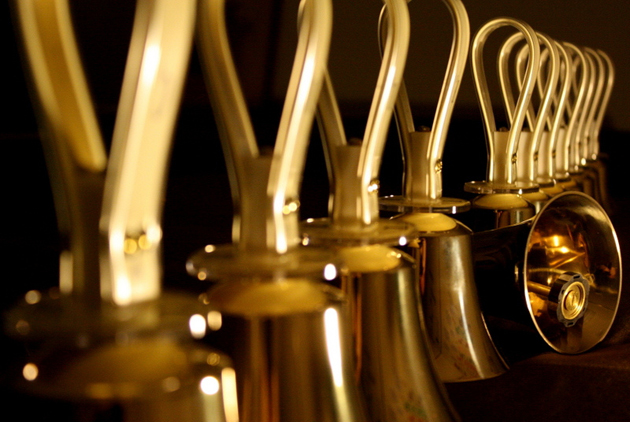 (Fringe Event) The highly experienced Harvington Handbell Ringers join forces with The Evesham U3A Choir (Singing for Pleasure Group) and Vale Harmony to bring a concert of varied and entertaining music.
Harvington Handbell Ringers are members of the Handbell Ringers of Great Britain and also the Heart of England Handbell Society. They were formed out of the original St Matthews Handbell Ringers of Salford Priors but since 2005 have used the current title and as a musical group have gone from strength to strength. The group also liaise with the local primary school and run a handbell club.
In their performances the ringers use a 3 octave set of (37) Whitechapel handbells using "in hand" method of ringing rather than "off the table". The team have a busy workload throughout the year with rallies, concerts and weddings and look forward to taking part in the fringe events in this year's festival of music.
Vale Harmony is the performing title of Pershore Barbershop Harmony Club, a men`s chorus that sings " a capella", that is, unaccompanied by any instrument, in four part, close harmonies of popular songs.
Formed in the Nineteen seventies, the club meets to rehearse at Fladbury Village Hall every Wednesday evening. The chorus has entertained audiences locally for many years, regularly raising funds for charities, Vale Harmony has also entered choir competitions, local and national, with some degree of success. most recently, winning the competition for Open Choirs at Worcester Arts Festival.
Second Line Jazz Band
22 June, 2013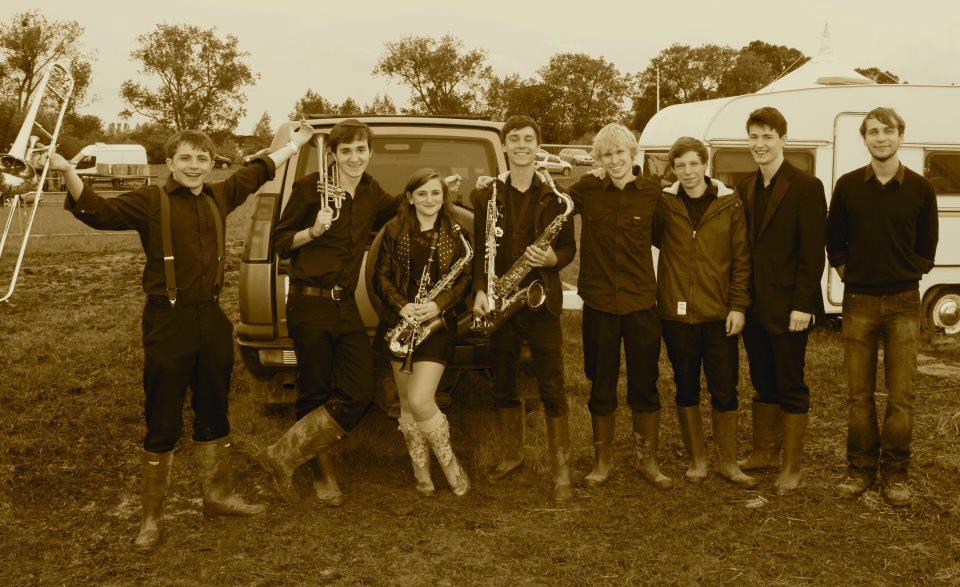 (Fringe Event) Second Line are an energetic eight piece band playing the finest in Jazz, Blues, Funk and Swing. Hailing from Prince Henry's High School and the Worcestershire Youth Jazz Orchestra, Second Line have played at events all over Worcestershire and the Cotswolds including the Upton Jazz Festival and the Evesham River Festival.
The National Youth Folklore Troupe of England (NYFTE)
22 June, 2013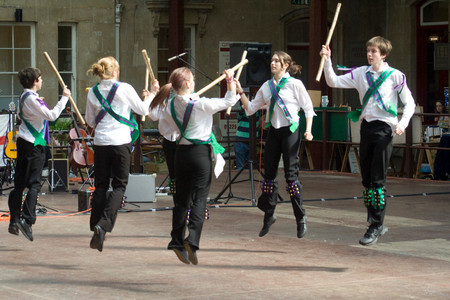 It often comes as a shock to the English to learn that they do have a national musical heritage that rivals those of the Celtic countries, and what shocks them even more is the ability of this troupe, made up of youngsters aged between ten and eighteen years. The team was formed in 1990 to maintain the participation of youngsters through the critical teenage years. Its value has already been proven by the many 'retired' members who continue to have a strong involvement in the folk scene around the country. This year's group of over 20 performers come from all over England.
NYFTE performances are a mixture of traditional material complemented by modern items in keeping with the tradition. Social Dance, Clog and Stepping, Cotswold, Border and North-West Morris, Garland, Rapper and Longsword all feature. All the dance items are performed to excellent musical accompaniments; whilst musical items in their own right and songs are also vital aspects of our programme.
Rotary Massed Bands Concert
23 June, 2013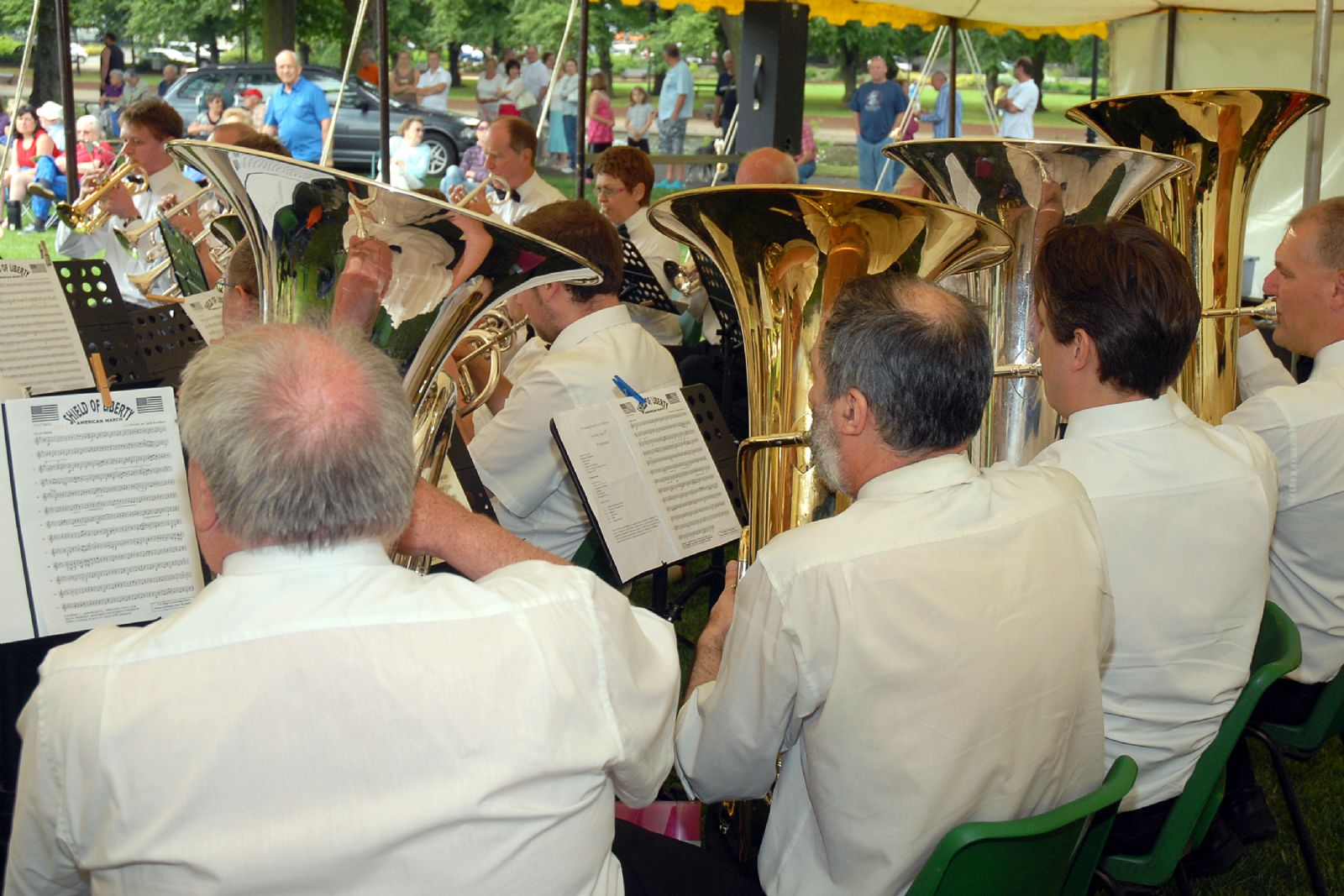 (FREE EVENT) Under the direction of Derek Wells, this massed brass band concert promises to be one of the highlights of the festival, with well over 100 instrumentalists performing as each band plays a selection of its favourites before joining together for a massed grand finale.
Featuring this year –
Avonbank Brass Band
Bretforton Silver Band
Celebration Reed & Brass Band
Cubbington Silver Band
Gloucester Constabulary Band
Worcester Concert Brass
Bring your picnic and enjoy the relaxed open-air atmosphere whils listening to many of your big band favourites.
The Cwmbach Male Voice Choir
23 June, 2013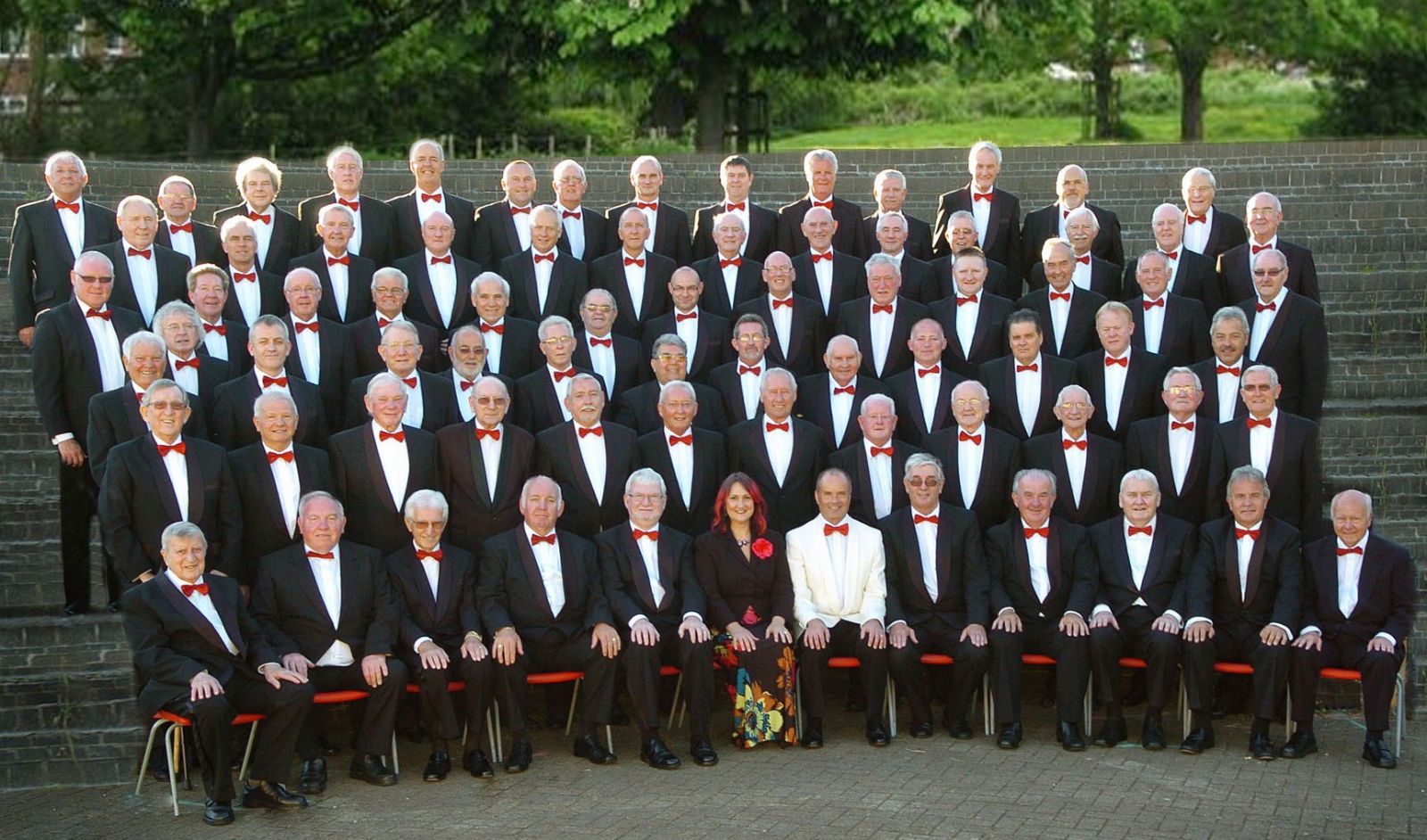 An ensemble at the peak of its form, the internationally acclaimed Cwmbach Male Choir showcases its beautiful sound, thrilling technique and exhilarating close harmony talents.
The 60-strong group of singers have performed in many venues across the land including the Royal Albert Hall and the Barbican, sharing the stage with the likes of Tom Jones, Shirley Bassey and Cliff Richard, not to mention winning numerous competitions both in its native Wales and across the globe.
The Cwmbach Male Voice Choir return to the Evesham Arts Centre as part of The Evesham Festival of Music, treating the audience to an unrivalled performance of superb harmonies and uplifting songs said to evoke imagery of the Welsh Valleys.
The diverse musical repertoire from this group is superbly crafted, brilliantly delivered and fabulously entertaining offering something to suit everyone's musical tastes.
Evesham Young Musician of the Year 2013
25 June, 2013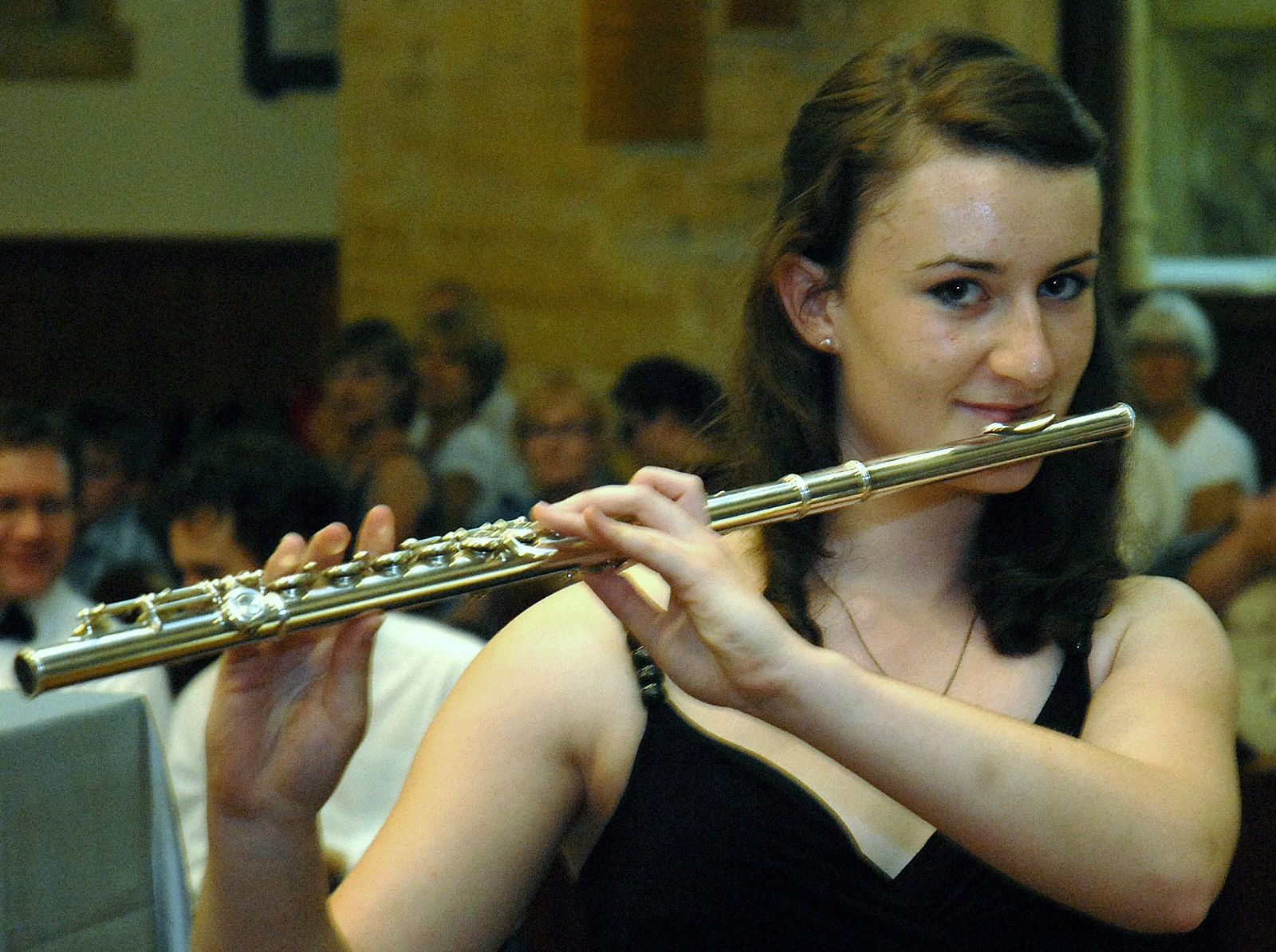 An event to celebrate young talent with the Evesham Community Choir.
This bi-annual competition has two sections: Junior and Senior.
Contestants from the Preliminary Rounds in May will be reduced to 5 finalists from the Junior Section and 5 finalists from the Senior Section. Each of the finalists will have an opportunity to demonstrate their skills in front of an audience and 6 adjudicators at this showcase event.
You will be delighted by the performances from these young musicians and discover what talent exists here in the Vale.
The Evesham Community Choir will open this event and also perform whilst the adjudicators finalise their results. This popular choir will sing a range of songs from the classics to pop.
This is always a very popular evening so please book your tickets early to avoid disappointment!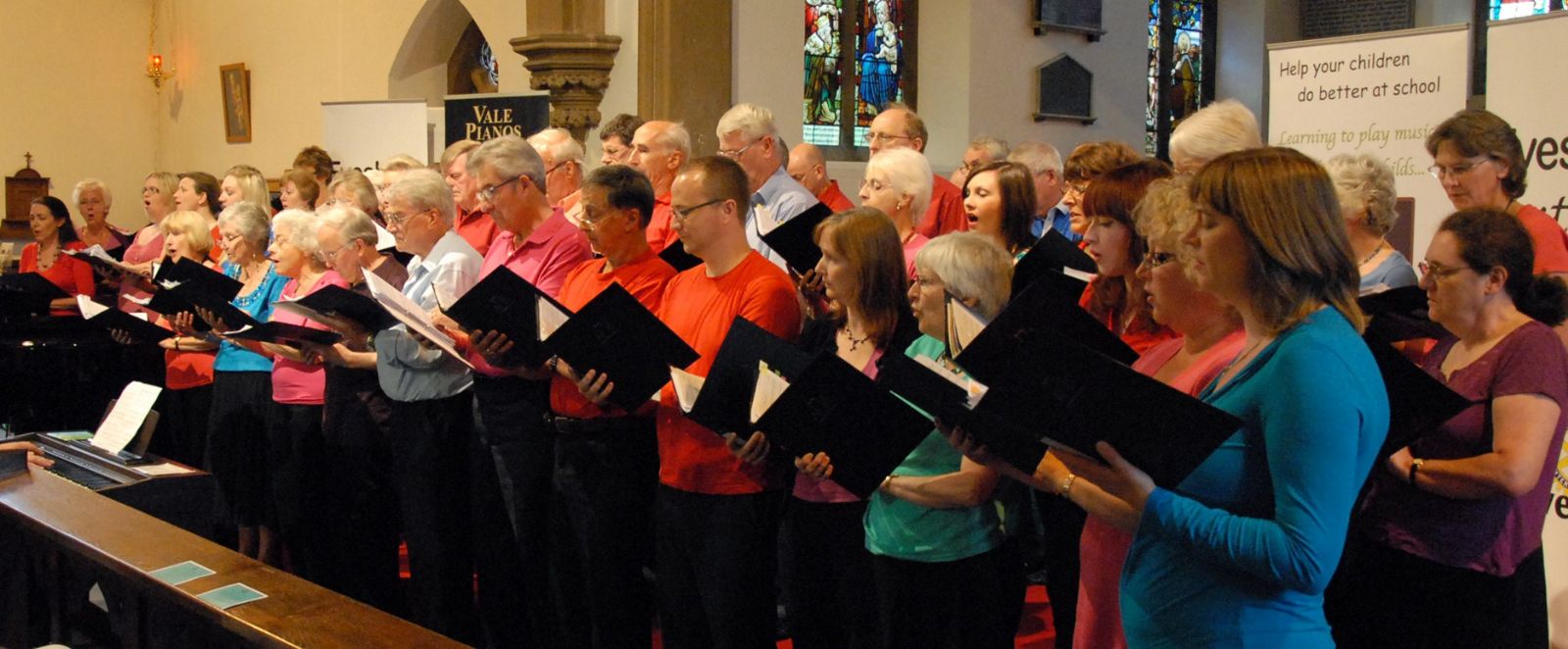 Bretforton Silver Band
26 June, 2013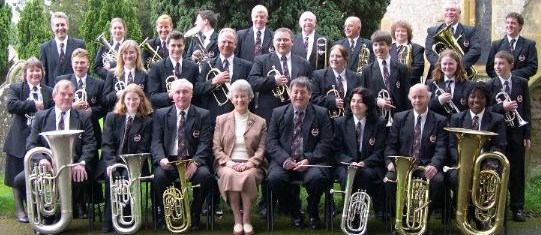 Bretforton Silver Band, featuring Kids Aloud - Children's Choir.
Bretforton Silver Band, under the direction of John Wood, will perform a variety of music to entertain you - and maybe, even… to sing along to! The band is one of the most popular bands in the immediate area and are the only surviving village band in Worcestershire.
Bretforton Silver Bandhas a large repertoire of music and will play a programme that includes popular pieces from musical theatre, the classics and pop.
Kids Aloud is a highly acclaimed children's choir conducted by Jenny Newbury. With approximately 30 singers, Kids Aloud aims to enable young people to enjoy singing, increase their own confidence and gain valuable musical experience through performing.
Schools Together Concert
27 June, 2013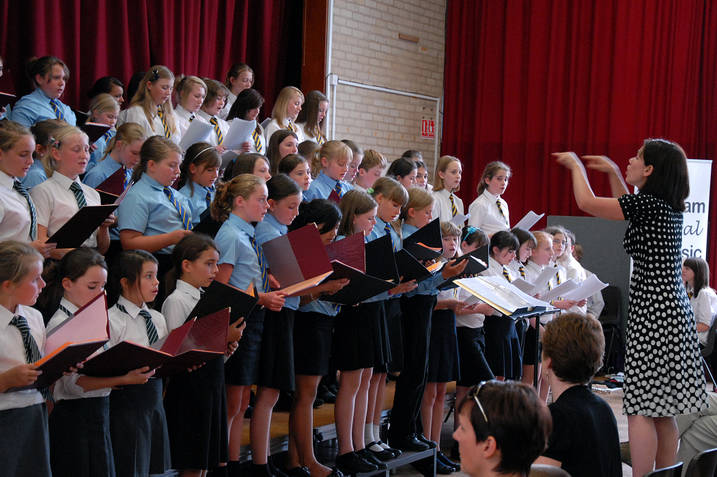 In all the previous Evesham Music Festivals youth and music has been celebrated through a special school's concert. The overwhelming enthusiasm of our young musicians from the four local middle schools will shine through and entertain the audience this evening.
Each school will delight the audience by singing and playing their chosen musical items and at the end of the concert the four schools will join together to perform several pieces as one.
Featuring young musicians from:
Bredon Hill Middle School
Blackminster Middle School
Simon de Montfort Middle School
St Egwins Middle School
Evesham Rocks
28 June, 2013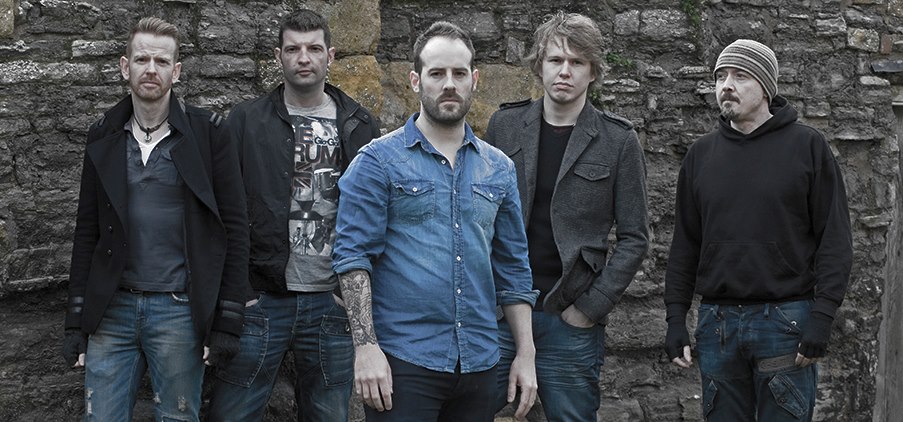 (FREE EVENT) This will be a truly explosive event taking place in the Market Square in Evesham on Friday 28th June. Free of charge and available to all, this concert brings together three outstanding bands who will entertain us throughout the evening.
I AM RYAN are a 5 piece Soft Rock Band based in Evesham. Fronted by Ryan Corbett, they have had a busy couple of years, having toured extensively and released their first single 'Stay' followed by their debut Album 'Head First.' They have built up a local following and their second album is eagerly awaited. Highlight of 2012 was opening the BBC stage at the Wychwood Festival. 2013 promises to be as busy as ever for the band, who look to build on their earlier success..
Formed in 2011, Stratford based Keep The Change are already making a name for themselves, having made a 3 track EP and having played many gigs around the Birmingham area.
Will on Bass and Vocals, Matt on guitar and Tim on Drums give you tight and punchy originals with the emphasis on catchy 'hook lines'. High energy, pop punk how it should be played by a young up and coming band.
The Boo Boo's are an Evesham based 5 piece covers band, consisting of Dave 'Vid' Feeney on Vocals, Phil 'Lip' Moss on Guitar, Mike Fordham on Bass, Matt 'Millsy' Pinchin on Keyboards and Andre' 'Dre' Bayliss on Drums. Covering most genres of music from the 80's to the present day, this popular band never fail to deliver.
A big local favorite who have built up a dedicated following over the years,they guarantee a big finish to the night. Expect to hear covers of songs that you will all know, but may not have heard other bands cover. The ultimate Summer party band.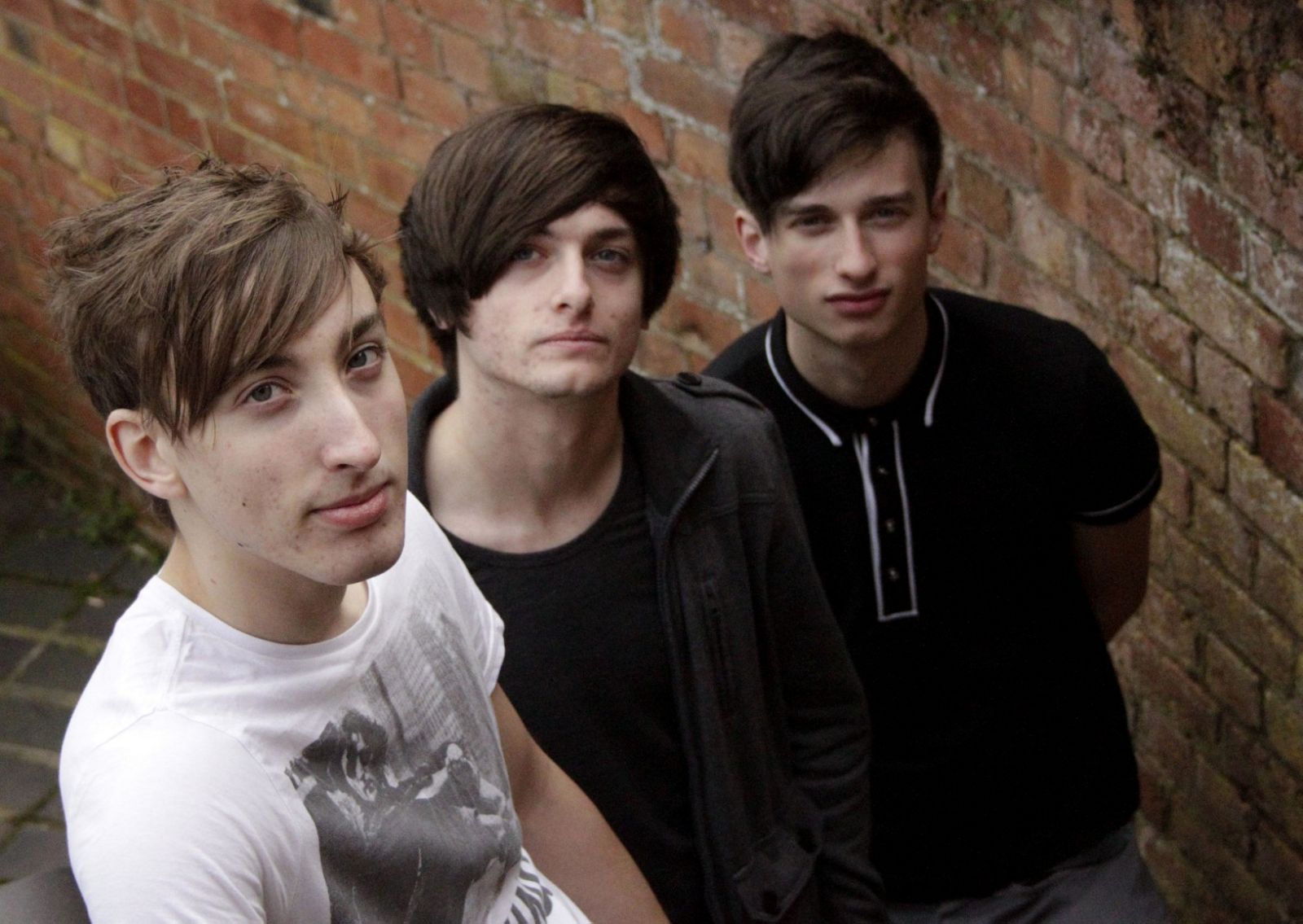 Musical Memories 1940s
28 June, 2013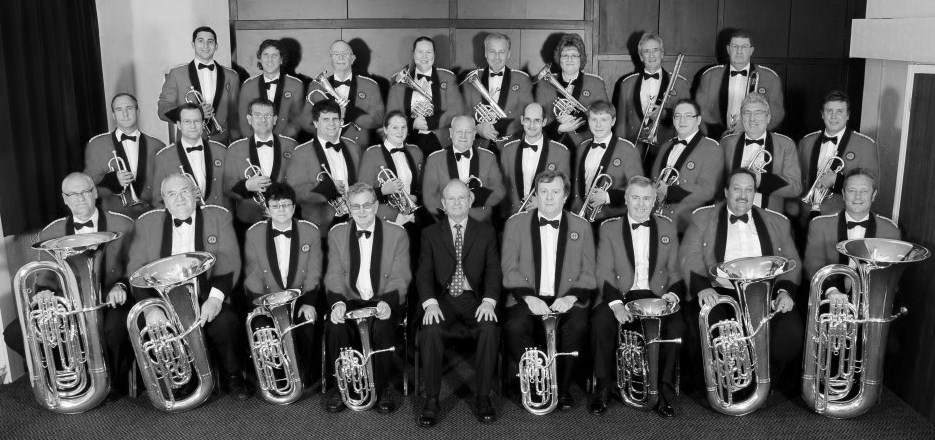 Music Memories & Avonbank Brass Band. Music Memories is a popular singing group that performs songs from the war years. Appearing in period dress, their music evokes strong memories of the 1940s and encourages everyone to sing along. Songs include 'We'll meet again', 'White cliffs of Dover' and 'Run Rabbit Run'.
Avonbank Brass Band, led by Nick Smith, is a well known Evesham brass band which has a strong following. They play at competitions regularly and receive many accolades for their performances. In tonight's concert the band will play a range of melodies from the 1940s to the present day.
Avonbank Brass Band are currently raising funds for the next trip to America.
Dampiers Round & Drakes Broughton Folk Band
29 June, 2013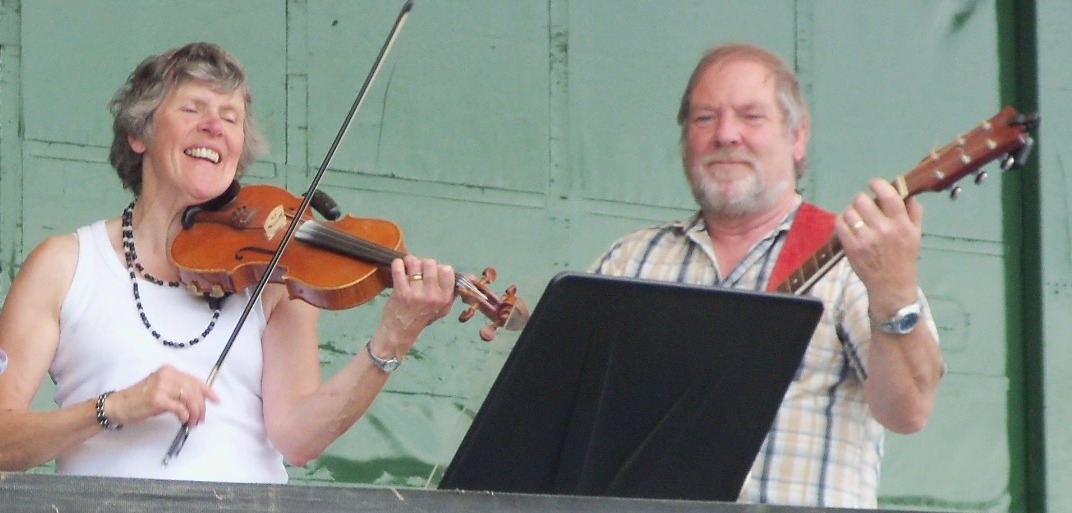 (Fringe Event) Dampiers Round Folk Workshop 11-12pm (Concert 12.30pm). A chance to enjoy playing music in a very different style, students will need to bring their own instruments, all levels catered for... guaranteed fun and a whole new experience! students will also get a chance to perform alonside Dampiers Round in the 12.30pm Concert which will also include music from Drakes Broughton Folk Band.
Saturday 29 June 2013
Evesham Town Hall
Folk Workshop 11.00am - 12.00pm
Concert 12.30pm - 1.30pm
Admission Free
Vale Connection Ladies Chorus & U3A Instrumental Group
29 June, 2013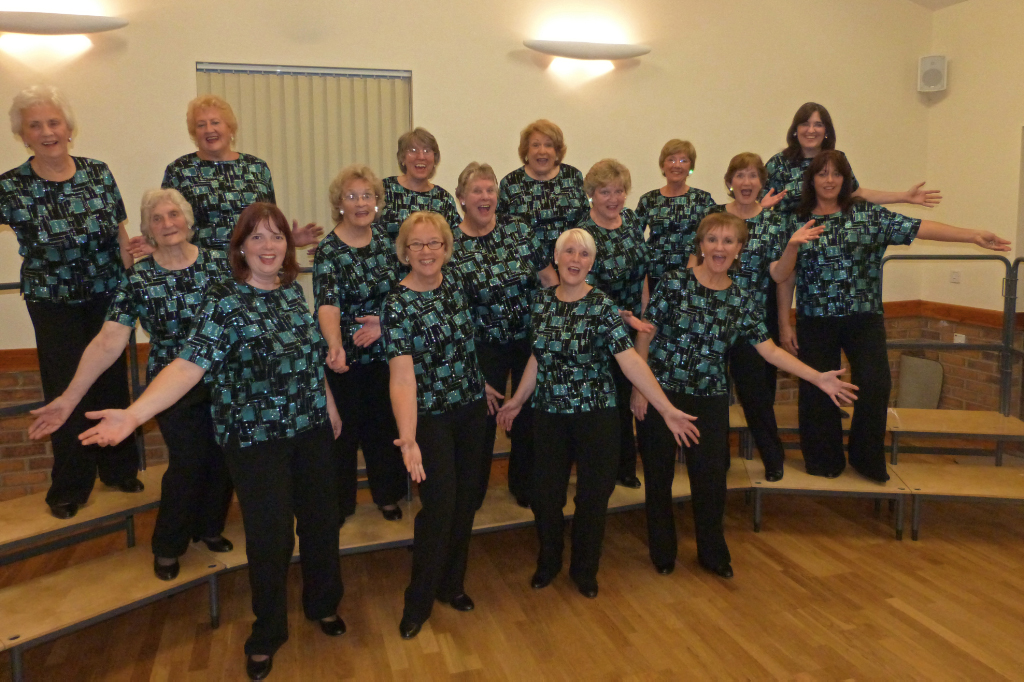 (Fringe Event) Vale Connection Ladies Chorus and Evesham U3A Playing for Pleasure Group.
Vale Connection Ladies Barbershop Chorus (as we were originally known) was started in Evesham back in 1994 by a small but perfectly formed group of just ten ladies who shared a passion for singing in harmony.Today we're still singing - and still growing!
We sing unaccompanied a cappella style and most of our songs are arranged in the kind of close, four-part harmony that gets toes tapping and spines tingling.
The U3A Playing Music for Pleasure group is an instrumental concert band of 17 players led by Roger Wyatt. It is a mixture of brass and woodwind instruments. The music in their concert at the fringe festival with Vale Connection Ladies Barbershop Chorus will range from Baroque (Handel) through to popular music from the 1930s to 1980s, and even some jazz. Included will also be a performance by guest singer Margaret Wyatt. The group are looking forward greatly to performing at the 2013 Evesham Festival of Music.
Saturday 29 June 2013
St Lawrences Church 11.00am - 1.00pm
Free Admission
Madrigals & Classical Guitar
29 June, 2013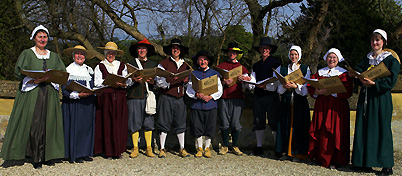 Madrigals and Classical Guitarist (Ella Heeks) - Musyck Anon sings a collection of madrigals written in the 16th and 17th centuries. The singers present the concert wearing traditional 16th century costumes.
Gala Concert (Last Night of the Proms)
29 June, 2013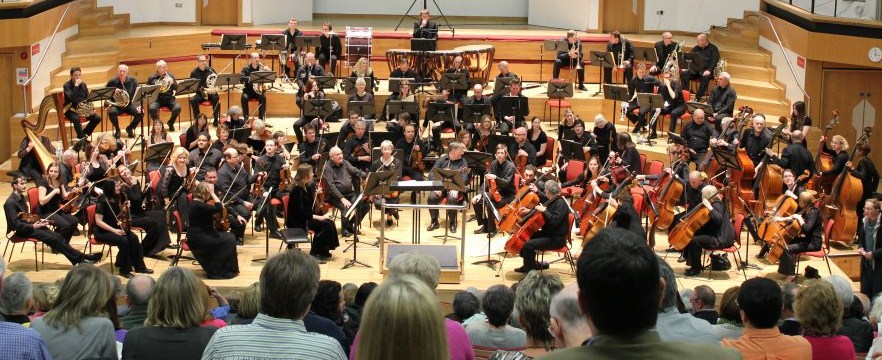 Birmingham Philharmonic Orchestra
Conducted by Michael Lloyd, with Rebecca Rudge (soprano) and Marcel Zidani (piano).
The final concert of the 2013 Festival is set to "raise the roof" of Evesham Arts Centre. Birmingham Philharmonic Orchestra and soloists (including the winner of the Evesham Musician of the Year Competition) combine to make this Gala Night a special occasion.
This year's programme will be conducted by the acclaimed conductor Michael Lloyd and will include popular works by Vivaldi, Britten and Strauss. Highlights of the concert include performances of Gershwin's Rhapsody in Blue and Mozart's Laudate Dominum.
In the second half enjoy all the fun of the Last Night of the Proms, with everyone joining in with favourites such as Arne's "Rule Britannia", Elgar's "Land of Hope and Glory" and Parry's "Jerusalem".